Press release, March 2019
That was the FIS Nordic World Ski Championships 2019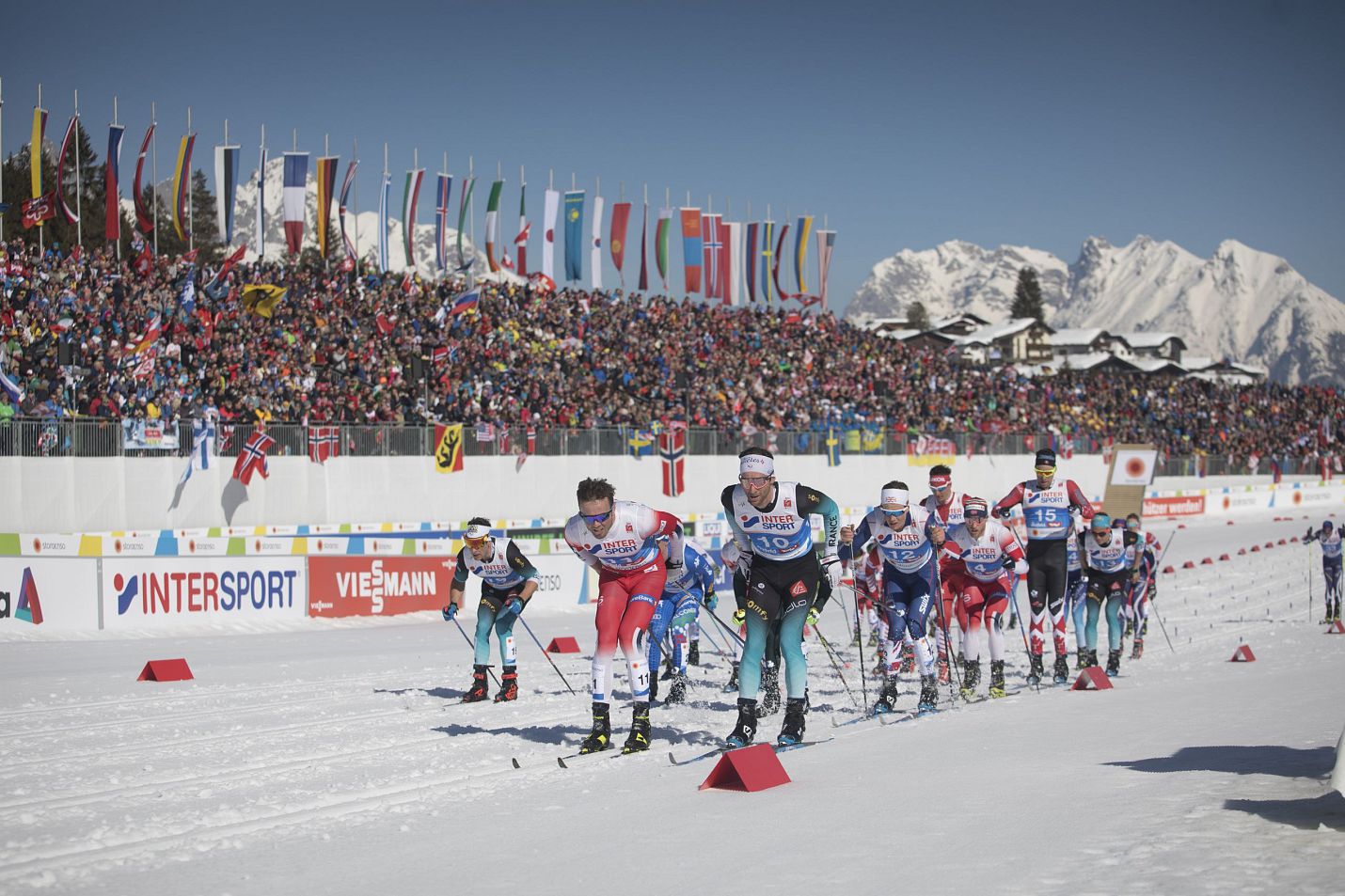 World champion atmosphere with over 200,000 visitors
12 days, 22 medal decisions and 204,400 cheering visitors – the FIS Nordic World Ski Championships have gone down in the sporting history of the Region Seefeld. With success. Brilliant, picture-perfect weather on almost all competition days ensured an exuberant atmosphere among the visitors from all over the world, and the athletes were also thrilled by the conditions on site.

It was the calm before the storm, when on the first day of the World Championships – 19 February – the athletes were preparing for the coming days, 1,300 media representatives and journalists were setting up their quarters in the press centre and the caterers on the Nordic Mile were busily stocking their stands. And then the time had finally come: on 20 February the first qualifications and training sessions took place in the World Cup arena and in the evening the visitors were treated to a colourful and sparkling opening ceremony with the character of a World Champion! From that day on, a lot changed in the venue Seefeld – nations came together, fans from different countries cheered together, athletes motivated each other and hundreds of international volunteers contributed decisively to the success of the World Championships. True to the motto "Hand in Hand", there was a special atmosphere in the World Championships arena that brought top-class sport to life in the Region Seefeld.

A winning nation with charm: Norway
In the team sprint, Nordic combined, mass start and skiathlon there were exciting competitions, which the Norwegian athletes in particular won with a total of 13 gold medals. They were followed by Germany with six and Sweden with two gold medals. Johannes Høsflot Klæbo, Therese Johaug and Jarl Magnus Riiber visibly felt at home on the podium after winning numerous medals. But also away from the competitions, the Norwegian compatriots drew attention to themselves in an extremely positive and charming way. Imaginative and characteristic costumes, a warm atmosphere of celebration and hospitable "Norwegian evenings" were standard during the Nordic World Ski Championships.

High-profile royal visit during the FIS Nordic World Ski Championships
Even the royal couples from Sweden and Norway did not miss the World Championships in Seefeld. King Carl XVI Gustaf and Silvia of Sweden came to see the upcoming competitions right at the beginning of the World Championships. Shortly afterwards, Harald V and Sonja of Norway also arrived in Seefeld.