SPRING
With meadow flowers, brew & stocking: We dye colorful Easter eggs!
Red, green, blue and colorful - at Easter people give eggs in all colors. Why? Because not all hens naturally lay colorful eggs. The migratory hens at Siggis Sauhaufen in Seefeld do - but unfortunately still without great patterns and loving decorations! So for the most beautiful free-range organic Easter eggs, just give the Easter Bunny a helping hand! How to dye your eggs with natural colors, get very easy real meadow flowers on the shell and how to put his works perfectly in scene, we tell you here in the blog.
1. STEP
Collect materials such as flowers, leaves, shrubs, etc. in the forest. These materials will provide an unusual, regional and unique look to your Easter eggs!
STEP 2
Boil eggs - depending on size - for 8-10 minutes "hard". By the way: Really good "Goggelen" (eggs) can be found in Leutasch at the Joslhof or in the many farm stores on the plateau.
STEP 3
Natural colors cook for 20 minutes over medium heat. We used red cabbage, red onion, spinach and turmeric. Here you can find a nice overview of the different "color sources".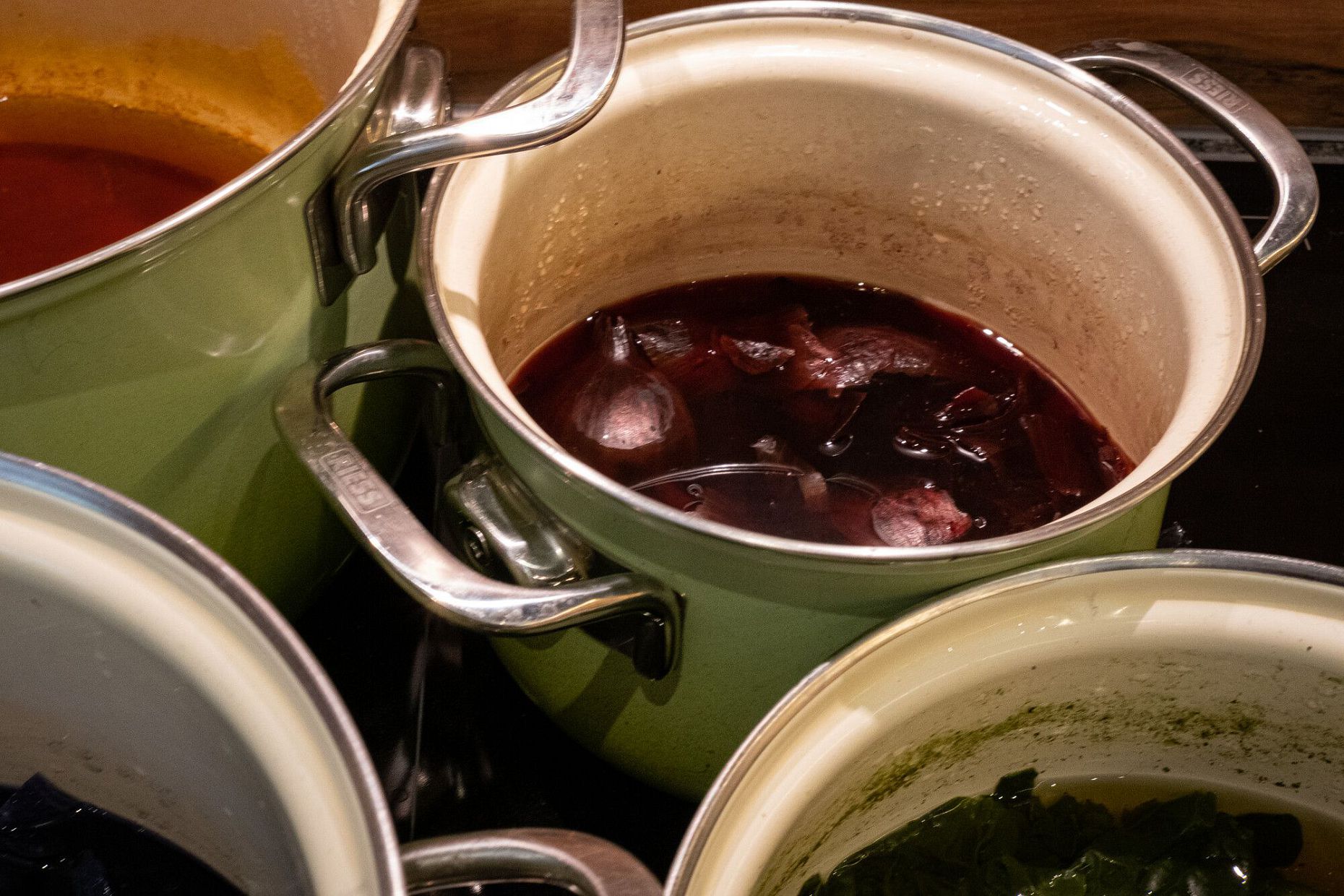 STEP 4
Put a stocking over a round vessel
Add flowers or leaves to an egg
Last but not least, insert the egg and tie the stocking shut
STEP 5
Now place the eggs in the color broth (preferably still warm, then the color is better absorbed). The duration in the brew can be chosen individually. We recommend leaving the eggs in the brew overnight. This way, the eggs take on the most color and shine all the more at the end.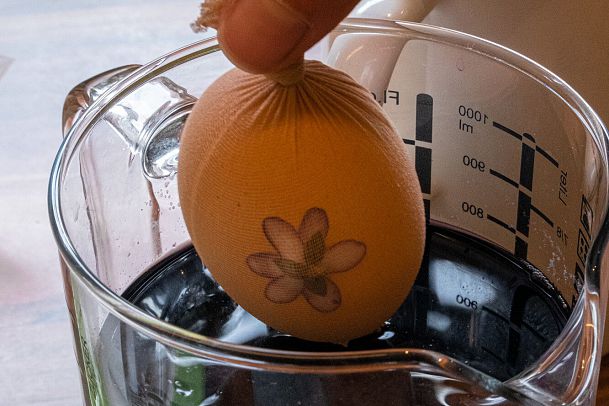 STEP 6
Now remove the eggs from the broth and place them on kitchen roll to dry. Alternatively, "brush" the eggs with a little butter or coconut oil, then the eggs shine really nice.

Leutasch Easter egg coloring
STEP 7
Done! Now nothing stands in the way of a successful Easter! Now it can go off with the hiding and egg pecking!