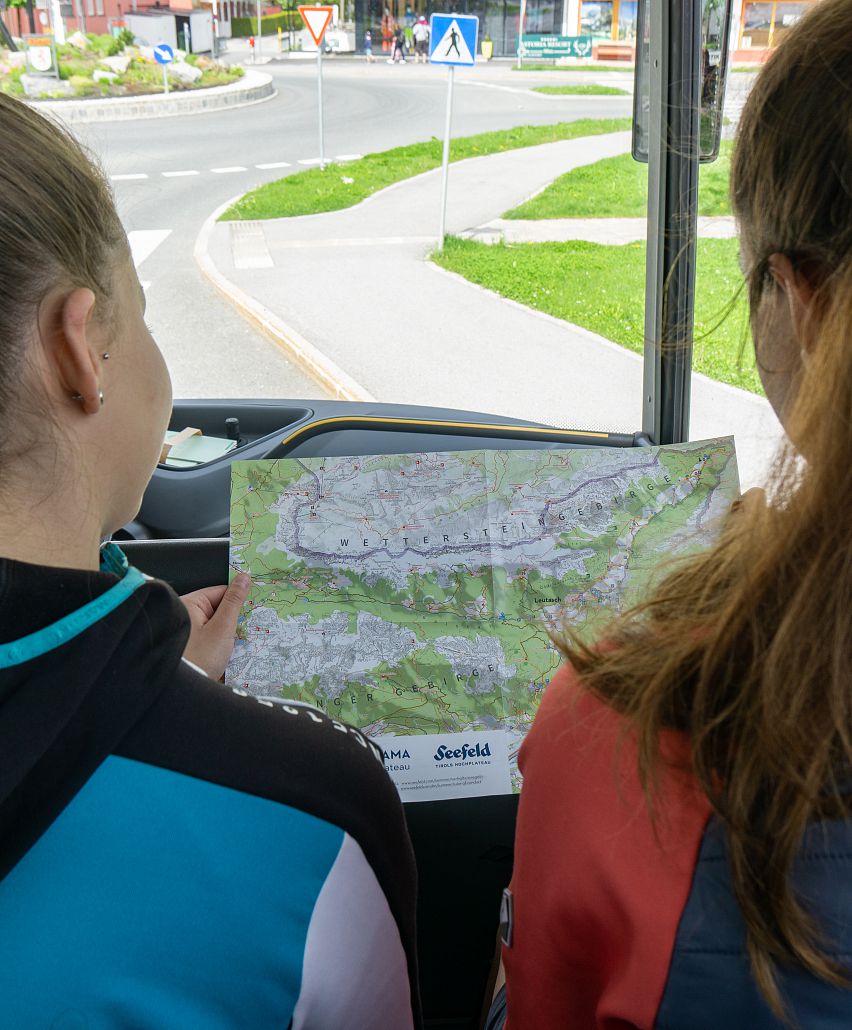 The whole diversity in one hike
Circular walks with public transport support
Here we would like to introduce you to our wonderful circular walks with public transport support. What does this mean?

1. take the region buses (free of charge with the guest card) to the starting point of your hike.
2. hike through our beautiful region to a different end point as well as a different starting point.
3. from the end point, take the relaxed public transport back to your accommodation.
Hiking through parts of the Karwendel Nature Park
Mountain tour with public transport support