COOKING
Tyrolean cheese spaetzle ("Käsespätzle"): Simple & Quick
Tyrolean cheese spaetzle ... or better known as "Kasspatzln"

Way up there with the most popular Tyrolean dishes: the Tyrolean cheese spaetzle, or "Kasspatzln" as they are known here. And not without reason, they are simply the definition of delicious and pure alpine feeling. They are also so easy to prepare. In less than 30 minutes you can enjoy this treat hot.

You can find the recipe here!
Kasspatzln: Always worth a sin
It is the delicious flour and cheese dish - the Tyrolean delicacy is actually not much more - hardly the most balanced meal, but it is just the thing after a long day on the mountain. Whether in summer on the terrace with a breathtaking view after a hike or in winter on a rustic alpine hut after skiing - Kasspatzln simply always taste good!

Even then, or especially then, when the longing for the Tyrolean mountains and the next vacation in the Seefeld region plagues you once again, you can bring the vacation feeling directly home thanks to the recipe of the Wangalm. All you need is the right sieve and the joyful cooking can begin.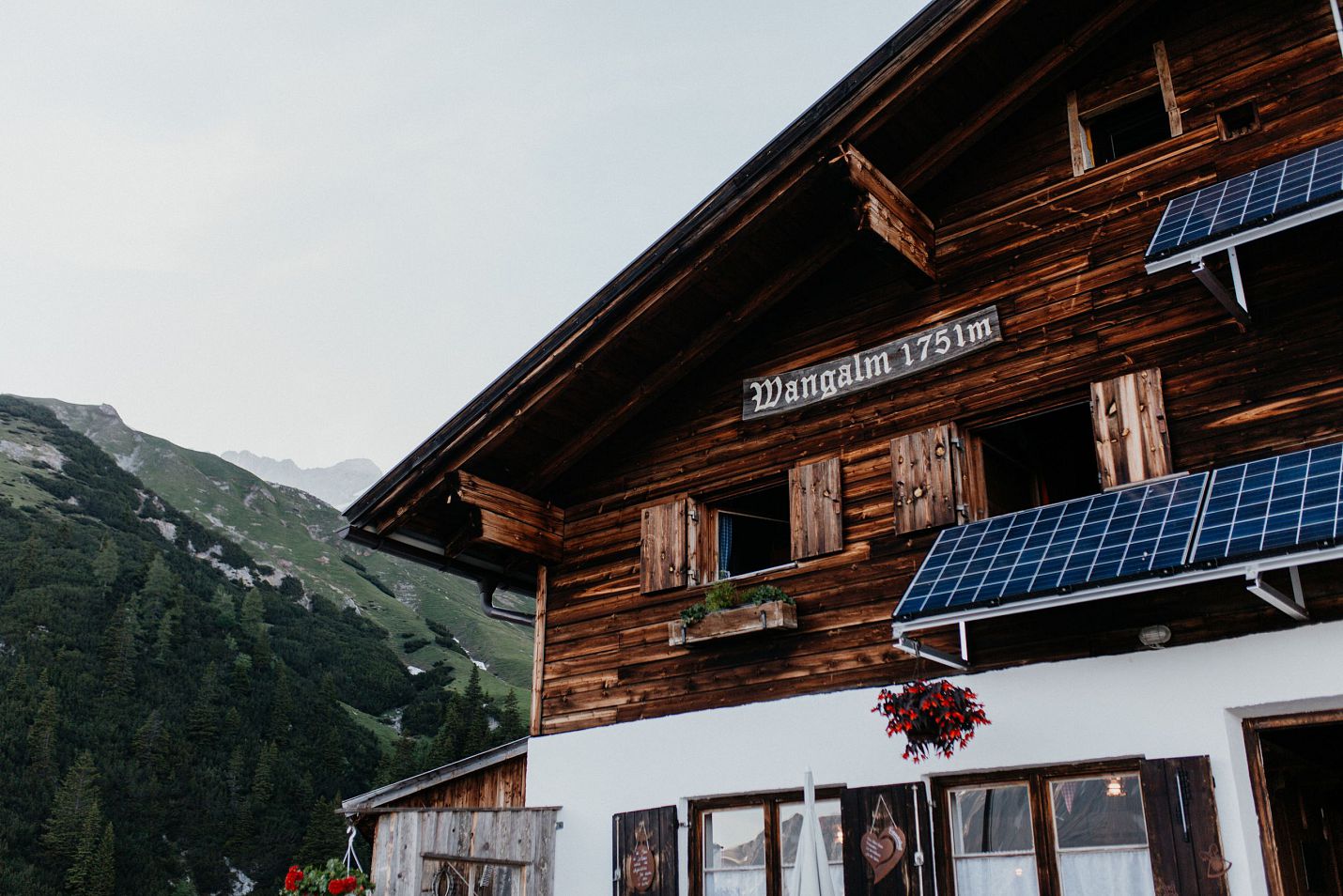 Wangalm in the Gaistal - Leutasch
By the way, the Wangalm in the Gaistal is run by the landlady Martina from Leutasch, with strong support from the gifted cook Burgi - she cooks all dishes on the wood-burning stove. You can visit the two at 1751 meters above sea level from May to October. The perfect stop after an autumnal hike!
Real pleasure and even more
For me personally, this culinary highlight has even greater significance. Even when I was little, I always ate cheese spaetzle on ski vacation at the hut, before it went well fortified again in the ski course, and even today they can not be missing after an active day on the mountain. The only difference: in the meantime, I could enjoy them every day if I wanted to, and not only thanks to the foolproof recipe. For almost a year now I live here in the Seefeld region and you could almost say that the cheese spaetzle brought me here.

Every time we "had" to go back home after a mountain vacation I was so, so sad that my ski instructor at the time, who became a good friend, gave me a special spaetzle strainer for my birthday sometime - "to satisfy the longing at least temporarily," as she said. Temporarily, this worked quite well, but at some point it was still not enough and so I finally landed here, on this unique and beautiful high plateau at 1,200 meters and can now finally call it my adopted home.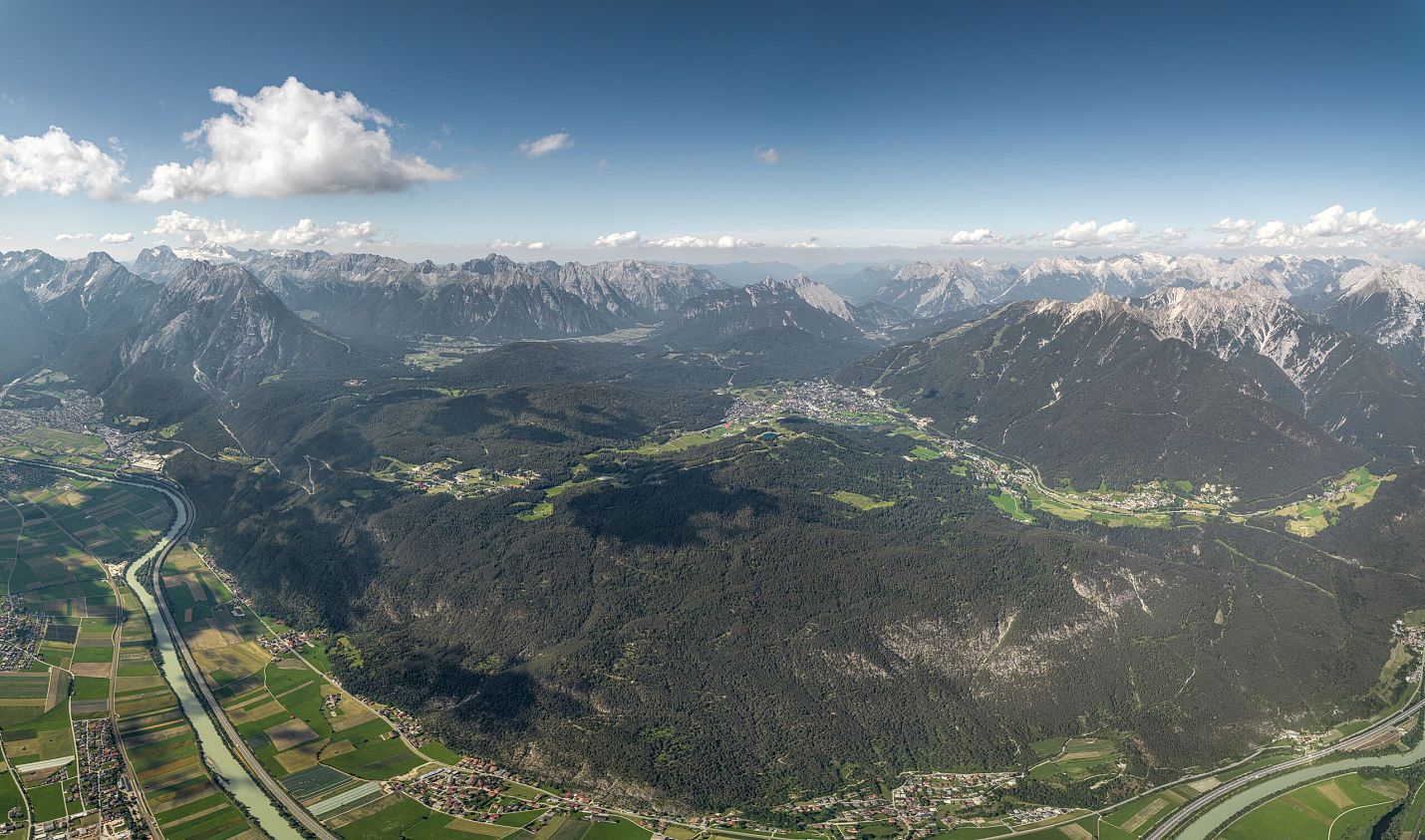 The impressive panorama over the Seefeld region
But enough about me and my love of cheese spätzle and get to the spätzle sieve!
Kasspatzln: The recipe from the Wangalm
Ingredients (for about 4 to 6 people):

* 1 kg flour
* 5 eggs
* Approx. 400 ml milk
* Some salt
* 1 onion
* clarified butter
* Grated spicy cheese (spaetzle cheese)
* Roasted onions
* Chives

Preparation

Mix flour, eggs, milk and salt to a smooth, viscous dough. Small tip, a wooden spoon is best for this. The dough should then be pressed through a spaetzle strainer into boiling and salted water. Alternatively, you can also use a spaetzle plane or a spaetzle press for this. Boil the spaetzle while stirring constantly until they rise to the top and finally strain them with cold water.Then sauté a finely chopped onion in clarified butter, add the spaetzle, season to taste, and finally mix in grated, seasoned cheese and let it melt.Before serving, garnish with fried onions and fresh chives and enjoy hot!By the way, you can easily make the fried onions yourself: simply slice a peeled onion, season it a bit, dust it with flour and finally fry it in deep-frying fat until it is golden brown.Ready are the Tyrolean Kassspatzln according to the recipe of the Wangalm!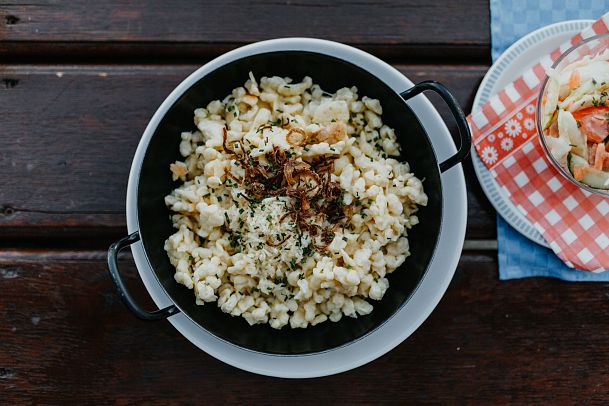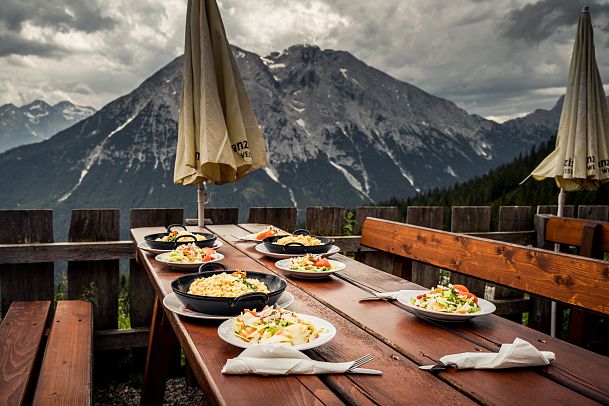 Have fun with the re-cooking & let it taste you 😊
Janina's love of the mountains brought her from Germany to the beautiful Seefeld region. As a new Tyrolean, she uses every second to explore her adopted home: preferably on skis in winter and on foot in summer. Her to-do list of sporting activities and tours is long - from cross-country skiing to climbing and paragliding, it's all there. Her smartphone can't be missing here to document all the sporting challenges and impressive experiences. When she's not out in nature, she loves to spend her time at dance school.