Summer
#CleanUpPlateau Challenge: Achieve great things together & clean up
Stick together and achieve great things together: That was the motto of the #CleanUpPlateau Challenge. The goal was to collect as much trash as possible and thus give something back to nature. The five communities and the Seefeld Tourism Association joined forces for this and motivated numerous helpers. The results show: we have to protect our nature better. We have some helpful tips on how to avoid trash on the mountain.
That was the #CleanUpPlateau Challenge 2020
The CleanUpPlateau Challenge ran for 4 days from April 27 to 30. All participants had to do was pick up a large trash bag from one of the region's public works yards, equip themselves with gloves (and optional grabbers), and off they went. Collections could be made anywhere in the region, subject to compliance with the applicable COVID-19 measures. Those who brought back at least 5 kilos of garbage within the four days were rewarded with a €15 voucher that could be redeemed in the region's catering establishments. From the region, for the region and above all for the cohesion and the unique nature that surrounds us.

Of course, anyone can do such a #CleanUpChallenge at home: All you need is a large garbage bag, gloves, maybe a pair of tongs, and you're ready to go on an extended cleanup walk.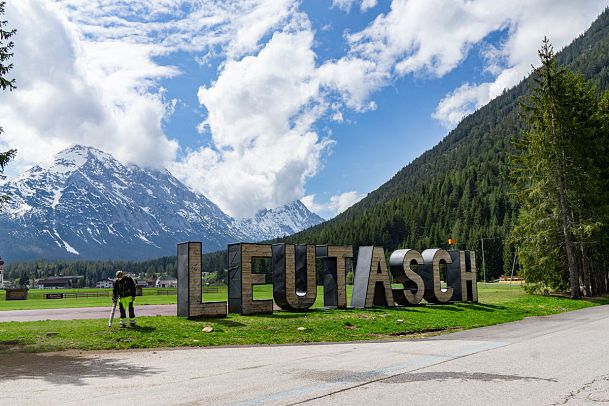 #CleanUpPlateau Challenge: The results
A proud 203 participants from the region took part in the #CleanUpPlateau Challenge - a result that pleases us greatly. A whole 2.02 tons of trash were collected in the process. "It's a shame that the Challenge is so easy," said Scharnitz Mayor Isabella Blaha aptly. "One would rather find nothing than master the Challenge already on the first day". Over 10 kilograms of trash was collected on average by each participant. Monika and Hansi Bantl from Leutasch even collected over 50 kilograms on the first day - a proud achievement! Not only they, but also numerous other participants collected so much that they had to transport the garbage bags away by car or cart.
#CleanUpPlateau Challenge: Achieve great things together & clean up
The results of the Challenge thus clearly show: We must protect nature better and not leave our waste behind in nature. This action starts with each and every one of us now.
#CleanUpPlateau Challenge: That's why it's so important
The nature that surrounds us is not only our living space. It is much more than that: It is our power place, energy supplier, gives us fresh air and Co2, is soil for delicious alpine herbs, lush meadows, green forests and clean water, fodder supplier for our cows, cultivation place for our fresh vegetables - and also the reason for which so many people visit us so gladly every year. In nature we find rest, recreation, strength, energy and nourishment.

It is not only in difficult times like these that we realize again how important nature is for us. We need to preserve biodiversity, protect animals and habitats, and keep it free of plastic and trash.

Did you know that a cigarette butt takes 2 to 7 years to decompose? This also exposes pollutants and toxins (such as heavy metals, tar, etc.). Worst of all, if cigarette butts get into bodies of water, they can contaminate 50 to 60 liters of drinking water and poison the fish and animals living in it.

A tin can takes 50 to 500 years to decompose, a plastic bottle 100 to 5000 years, a glass bottle takes 4000 years to infinity. In addition, plasticizers leak out and animals get injured by the sharp edges. Plastic bags and other items made of plastic, such as the wrappers of cereal bars, etc., take 100 to 200 years to decompose. Even the supposedly not so bad handkerchiefs still take 1 to 5 years and do immense harm to the environment and animals. The same applies to orange and banana peels, which people like to throw into nature because they "decompose by themselves anyway": they need at least 1 to 3 years, and that only in tropical climates, which we do not have. (Source of data: Alpenverein.at)
With every piece of waste we throw away, we do immense damage to nature. We leave behind traces that can still be found many thousands of years after us.
Zero Waste on the mountain: tips for less waste
So what can we do to better protect our natural world? Here we have some tips for you:
The best way is, of course, first and foremost prevention: take your trash with you, always and everywhere
It is best to take a can or similar with you so that you can stow cigarette butts, food scraps, etc. and not get anything dirty on the way back from the mountain.
Help and collect garbage on your way: if you see something on the ground, please pick it up and take it with you. It is also best to take a can or an extra bag with you to collect the trash.
Buy less plastic. This tip is not new and many already follow it. Great alternatives for tin and plastic bottles are reusable bottles and glass bottles. It's best to take your snack with you in a can or wrapped in oilcloth (not only are they plastic-free, but they're also much healthier and more stylish than plastic wrap).
Make your own granola bars instead of buying them packaged. It's plastic-free, healthier, cheaper and really easy. You'll find a bunch of recipes on the Internet to suit your taste. The muesli bars can be frozen perfectly and simply packed into your backpack the morning before the hike. The perfect reward at the summit or on the ascent to the hut!
Travel by public transport: Traveling by car produces 27 times more Co2 than traveling by train. A journey by public transport is congestion-free and you also have a lot of time to plan your hike and vacation in detail.
... thank you for following all these tips and helping to protect nature! She gives us a lot and it's up to us to give something back to her and protect our planet!
Two hikers enjoying a magnificent view on the mountain, surrounded by sheep
Clean Up Plateau Challenge 2021: It goes on!
Also this year we & hopefully many motivated participants make an important contribution to our nature: The #CleanUpPlateau Challenge will again take place on the Seefeld Plateau. The date is set: From Thursday, May 6 to Sunday, May 9, 2021 you can again diligently collect trash and earn a voucher for a stop in the gastronomy in the region!
The facts:
Collect garbage for 4 days
From Thursday to Sunday (exact date to follow)
Pick up garbage bag at municipal or TVB building yards
Can be collected always & everywhere in the region
The garbage is returned to the municipal or TVB building yards
5 kg of garbage will be rewarded with a € 15,- voucher for local gastronomy
On our social channels and on our website we will of course keep you up to date about the exact date of the Challenge 2021!